Thornhill Nutritionist
Carolyn Rostenne R.H.N.
Diagnosed illness? Digestive difficulties? Looking to lose weight? Need some guidance on how to eat better and feel better? Freedom Wellness crafts a custom holistic nutritional plan designed just for you - and coaches you along the way to better health.
Smoothie Pie Launch - As Seen on Kosher Tank!
---
GERD, Fibromyalgia, Sleep, Depression

I suffered from GERD, Fibromyalgia, sleepless nights, lack of energy and depression. I was physically and emotionally a mess. My family physician recommended that I see Carolyn. It was the best decision I ever made! I was immediately impressed by Carolyn's extensive knowledge of my issues, and how the body and mind work. I trust that whatever she recommends is what I need to do to get better. I feel so incredibly physically and mentally better! I have learned so much about myself and how to be the best person I can be for myself, for my husband, and for my children. There are not enough words to express how thankful I am to Carolyn for "giving me my life back"! I finally feel that I am able to live life to the fullest!

Silvie S
---
Your Nutrition Coach
Carolyn makes your health journey fun and interesting. She provides you with a comfortable space to talk, learn, and gain the freedom to choose foods that will enable you to feel better and live better.
---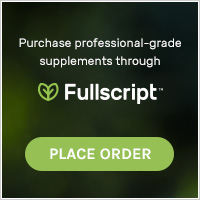 ---