Thornhill Nutritionist
Carolyn Rostenne R.H.N.
Diagnosed illness? Digestive difficulties? Looking to lose weight? Need some guidance on how to eat better and feel better? Freedom Wellness crafts a custom holistic nutritional plan designed just for you - and coaches you along the way to better health.
Smoothie Pie Launch - As Seen on Kosher Tank!
---
Overweight, Bloating

I was over 20 lbs overweight with digestive and bloating issues. I felt self-conscious looking at myself in the mirror, and my clothes didn't fit. I tried every diet plan and increased exercise and nothing seemed to work. I was at a point of despair. Carolyn thoroughly investigated the causes of my health issues. She provided me with excellent meal plans, cut out unhealthy processed foods, and gave me weekly nutrition lessons. I finally started seeing changes in my appearance and weight loss.  I am feeling more energetic and healthy! I am very grateful that my GP referred me to Carolyn. I would highly recommend her nutritional counselling services to all.

Jackie
---
Your Nutrition Coach
Carolyn makes your health journey fun and interesting. She provides you with a comfortable space to talk, learn, and gain the freedom to choose foods that will enable you to feel better and live better.
---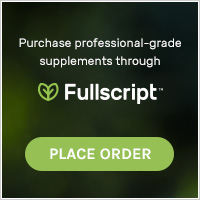 ---