Thornhill Nutritionist
Carolyn Rostenne R.H.N.
Diagnosed illness? Digestive difficulties? Looking to lose weight? Need some guidance on how to eat better and feel better? Freedom Wellness crafts a custom holistic nutritional plan designed just for you - and coaches you along the way to better health.
Smoothie Pie Launch - As Seen on Kosher Tank!
---
Rare Diseases

I have 3 rare diseases which show up as different ailments in my body. Carolyn took the time to research and gain knowledge about my full health profile and developed a program specific to my needs. Not only does she give you food lists but also recipes and menu plans as well. In under 3 months I have lost a significant amount of weight, I have more energy, my migraines have decreased, and I was able to stop my medication for reflux and my seasonal allergies. I am having an amazing experience with Carolyn, I highly recommend her!

Jennifer M
---
Your Nutrition Coach
Carolyn makes your health journey fun and interesting. She provides you with a comfortable space to talk, learn, and gain the freedom to choose foods that will enable you to feel better and live better.
---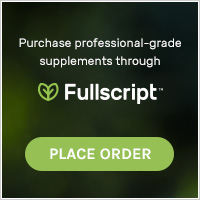 ---