Thornhill Nutritionist
Carolyn Rostenne R.H.N.
Diagnosed illness? Digestive difficulties? Looking to lose weight? Need some guidance on how to eat better and feel better? Freedom Wellness crafts a custom holistic nutritional plan designed just for you - and coaches you along the way to better health.
Smoothie Pie Launch - As Seen on Kosher Tank!
---
30 Pounds

I have lost over 30lbs and feel great! Carolyn also helped me to appreciate and enjoy eating vegetables that I would never even try before! This has not been a diet, rather a journey to better eating and living. I am excited and inspired with my new approach to health and nutrition. Thank you Carolyn for putting me on this wonderful path.

Monica C
---
Your Nutrition Coach
Carolyn makes your health journey fun and interesting. She provides you with a comfortable space to talk, learn, and gain the freedom to choose foods that will enable you to feel better and live better.
---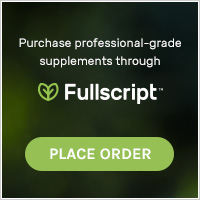 ---