Thornhill Nutritionist
Carolyn Rostenne R.H.N.
Diagnosed illness? Digestive difficulties? Looking to lose weight? Need some guidance on how to eat better and feel better? Freedom Wellness crafts a custom holistic nutritional plan designed just for you - and coaches you along the way to better health.
Smoothie Pie Launch - As Seen on Kosher Tank!
---
Able to Stop Eating

I have been steadily losing weight!  My clothes feel looser, and I feel much better about myself.  I don't get tired like I used to, my digestion has improved, and I have become more in tune with my body.  I now know when I'm full, and am able to stop eating. I look forward to my meetings with Carolyn, and highly recommend her if you are looking to lose weight, improve your health or just want to learn about healthy eating.

Rena T.
---
Your Nutrition Coach
Carolyn makes your health journey fun and interesting. She provides you with a comfortable space to talk, learn, and gain the freedom to choose foods that will enable you to feel better and live better.
---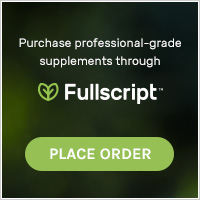 ---